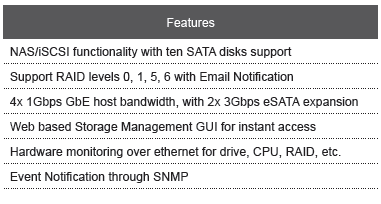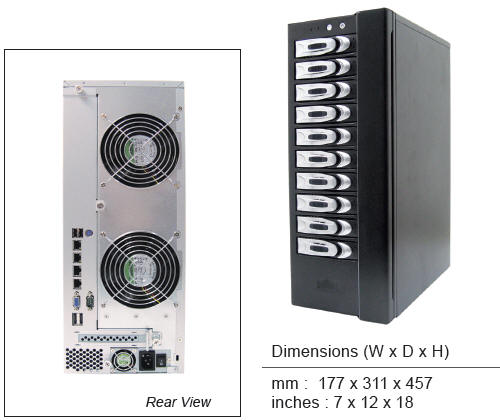 IP100 series NAS/iSCSI tower offers both NAS & iSCSI hybrid functionalities in a single system, providing users unparalleled flexibility by centralizing both file and block-level storage through IP network.
Based on the 45nm Next-Generation Intel® Atom™ Microarchitecture, AIC's IP100 series NAS/iSCSI RAID tower is a cost effective and power efficient IP-storage solution with targeted performance and low power consumption.
---

Unified File and Block-level Storage
- Support NAS and iSCSI functionality in a single system.
- IP based storage management combines NAS & iSCSI functionality for centralized storage and storage consolidation.

Ease of Management
- Web based Graphical User Interface (GUI) provides a centralized view of all data under management, adding efficiency and security over the web.
- Hardware monitoring over Gigabit Ethernet, for disk drives, CPU, memory, and more.

Cost Effective & Environmental Friendly
- File sharing, backup & recovery, storage consolidation, disaster recovery.
- Remote replication at block or volume level enables cost-effective disaster recovery.
- Power-efficient solution with Intel® Atom™ processor - the world's smallest size and lowest power processor.

Flexibility and Reliability
- Heterogeneous support for a broad range of network environment and protocols allowing data to be easily
shared among different platforms.
- Reliable disk based backup and recovery, along with Snapshot capability enable fast and reliable backup and restore.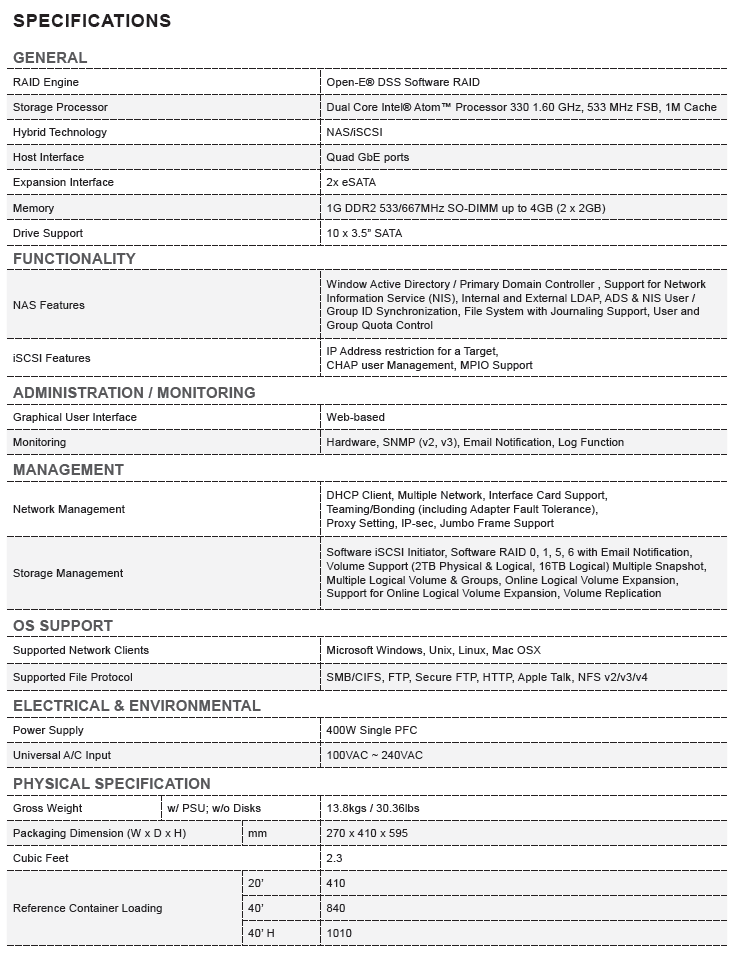 Download Datasheet